You must have Grade 10 or experience in cleaning, you will be responsible to clean the Train,you will be working shifts ,learn more about Phelophepha mobile train below
Phelophepa Train
The people gather long before the Phelophepa train pulls into the station. Some have been there all night, hoping to be first in line for the 'good, clean health' that the name of the train promises. They may need glasses, or a toothache eased. A youngster stressed by school might need counselling, and his grandmother could require medicine for her high blood pressure
The Transnet Foundation's two healthcare trains, Phelophepa I and II, are designed to provide basic medical help and education.
Each train has a permanent staff of 22 healthcare professionals, including nurses, healthcare educators, opticians and dentists. The trains also carry managers, translators and security staff. Local workers are hired on a temporary basis.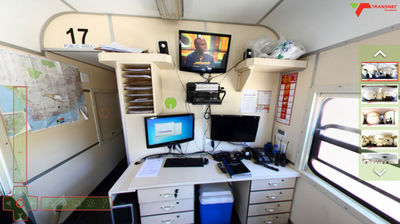 Also onboard are a team of final year healthcare science students. They are future pharmacists, opticians, nurses, psychologists, dentists and oral hygienists, and they are there to run tests and dispense basic healthcare. The students are getting practical training where it can do the most good – in communities in rural areas where healthcare is hard to find. More than 1 000 students spent a fortnight working on the trains last year.
Send CV to info@trainofhope.org
(Visited 418 times, 1 visits today)